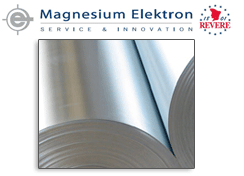 Zinc
PURE AND SMOOTH
Magnesium Elektron Premium Triplemetal® Zinc starts with the highest grade zinc spelter and combines precision traces of aluminium and magnesium to produce a smoother etch. Thermal flattening and annealing ensures a uniform, flat character to the zinc plate, which etches "soft" yet is durable enough to stand the test of time.
Premium Triplemetal® Zinc plates are available pre-sensitized with Hydro-Coat® or POS-E-ZINC (Conta)® coatings. Sheets are also available non-sensitized ("polished"). Combined with Hydro-Coat® and POS-E-ZINC (Conta)® developers specifically designed for each coating, our system helps you efficiently produce the results your customers expect.
Whith its excellent oxidation resistance and cost effectiveness, zinc is deal for plaques, awards, signage and nameplates in addition to foil stamping, intaglio and letterpress.
Complete Zinc Photoengraving Product Line
Photoengraving Plates
HYDRO-COAT Triplemetal® Zinc POS-E-ZINC (Conta)® Triplemetal® Zinc (non-sensitized)
Developers
HYDRO-COAT® Cold Developer
HYDRO-COAT® Hot Developer

Premier Etch Additives
VELV-ETCH®
SUPER ETCH®
Jet Guard™
Soundries
HYDRO-COAT® Top Remover
Express Guard® Pate Protector
Visko® Plate Protector
HYDRO-COAT® Photoresist